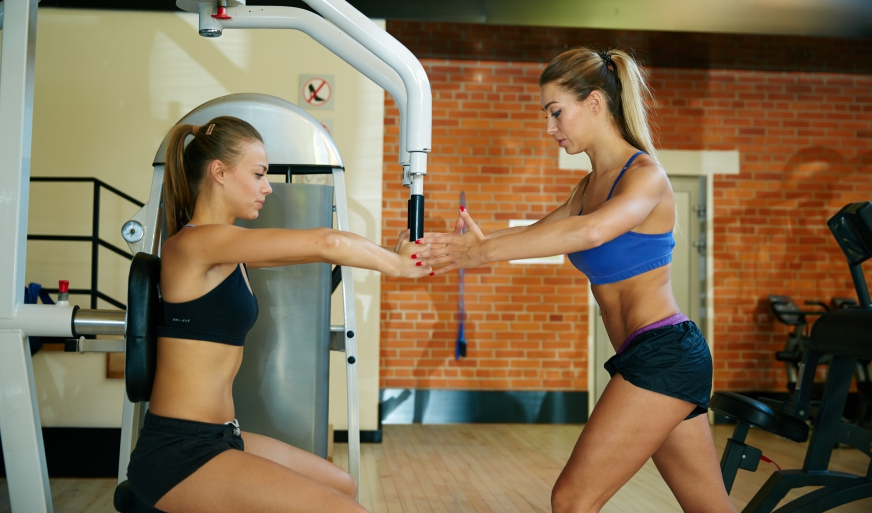 Individual trainings with a coach are also possible
Individual trainings are very popular in the world of fitness and are considered to be the most effective method in order to reach the goals.
By giving classes the coach takes into consideration individual possibilities of your body in general and the same during the everyday training. It is widely known that there are days when you feel the burst of energy and the other days when you are very weak and don't want to talk at all. In such cases the coach's main task is to take into account all the aspects, to learn how to differentiate overtraining from the simple tiredness or unwillingness to make an effort, good mood from super excitation, connected with very particular tiredness and to give classes taking into consideration your physical and emotional state every time you are trained.
The coach monitors the methods of execution of a stunt, correct breathing when training. The coach helps to concentrate you attention on training and physical exercises that will help to quicken the achievement of the goal.
The coach will always answer your questions concerning the process of training.
The main task of the coach when training you, is to motivate you. Not everyone can make you train all the time. You can always find the reason not to train or to refuse from training because of tiredness, different problems etc. When training with a coach you will feel that someone is waiting for you, believes you, relies on you all the time, and it will not give you the possibility to take the wrong turning.
If your health is important to you, if you want to feel well, if you are interested in our information then you should to choose a coach and register for the individual training.